1 October 2022 rental law changes
The RTA is continuing to work with Queensland's rental sector to ensure everyone has access to timely, accurate and impartial information, resources and education about changes to residential tenancy laws.
In the lead up to 1 October 2022, further information and resources will be made available on this webpage to help you understand the changes. We will also be hosting free information sessions to provide more details on the changes in multiple locations across the state.  
Image

Helpful resources
Image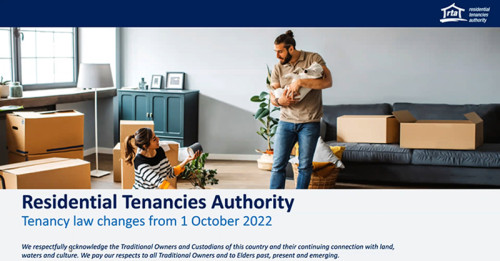 3 Aug 2022
RTA short webinar: Summary of 1 October 2022 rental law changes
Did you know that Queensland tenancy laws are changing on 1 October 2022? Find out more about the changes and your new tenancy rights and responsibilities.
Image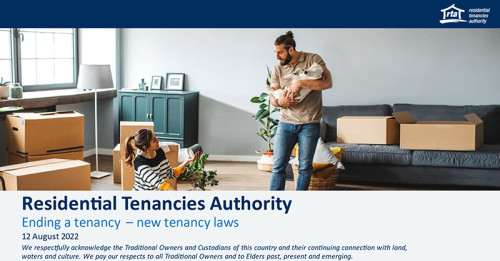 18 Aug 2022
October 2022 rental law changes - Part 1 Ending tenancies
The first of the RTA's new rental law changes webinar series about the new laws and processes associated with ending a residential tenancy.
Image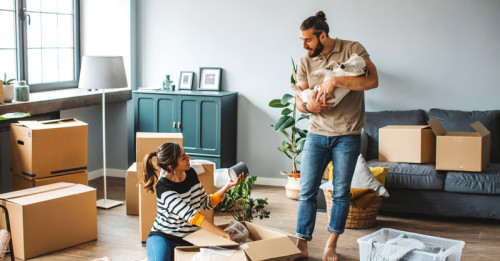 22 Jul 2022
RTA launches education campaign for 1 October rental law changes
Information and resources available to increase your understanding of Queensland's new residential tenancy laws.