Image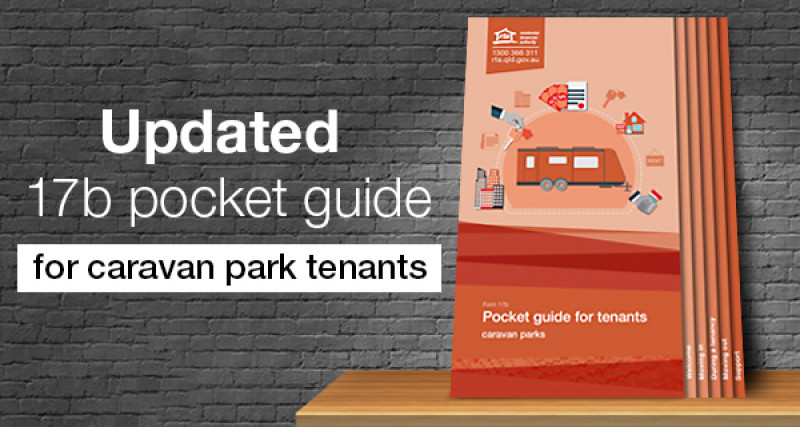 The Residential Tenancies Authority has updated the Pocket guide for tenants – caravan parks (17b). This booklet contains important information for tenants in caravan parks regarding:
Rights and obligations
Moving in
During a tenancy
Moving out
Domestic and family violence support
Contact details
Park managers/owners should destroy any physical copies of the old 17b booklet they may have to avoid confusion.
This revised pocket guide features a more user-friendly layout with side tabs, updates on the consequences of breaching park rules and important information regarding domestic and family violence in a caravan and/or leased site.
The pocket guide is now available online and in hard copy. To order copies of this new booklet, visit this page or call 1300 366 311.
Remember, all caravan park tenants must be given the 17b pocket guide, the proposed moveable dwelling tenancy agreement (Form 18b) with a copy of the park rules before they pay any money or commit to the tenancy.