Image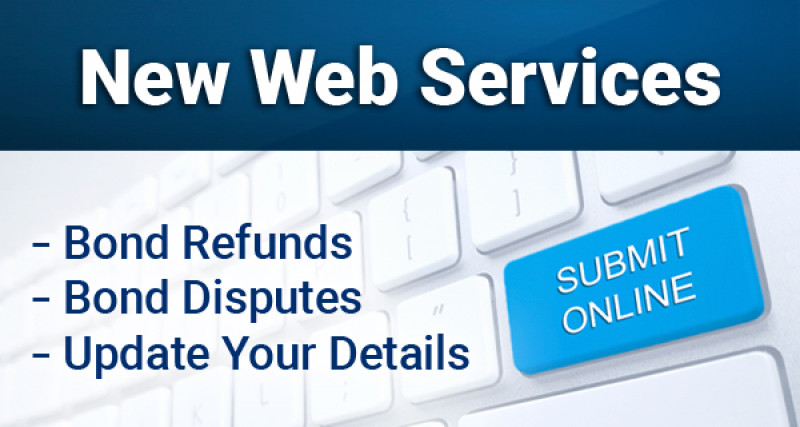 3 Dec 2019
The RTA has launched new services for the Queensland residential rental sector, making it quicker and easier to complete the bond refund process.
The RTA's optimisation of customer services comes as the organisation marks 30 years this week of supporting the sector through bond management, education, compliance, investigations and tenancy support.
RTA Chief Executive Officer Jennifer Smith said with more than one third of Queensland households renting, and the average tenancy length for houses at 17.5 months, it was vital that customers found it easy to do business with the RTA, particularly at the start and end of a tenancy.
"Following the successful launch of the RTA's Bond Lodgement Web Service in mid-2019, we have developed a suite of digital products to streamline the essential customer transactions for ending a tenancy," said Ms Smith.
"Last financial year alone the RTA received more than 310,000 bond refund requests through a paper-based process, which can be time consuming and can lead to delays and additional work where paper forms are submitted with incomplete, incorrect or illegible information.
"We know that more than two-thirds of all bond refund requests the RTA receives are agreed to by all parties. Our new Bond Refund Fast Track will enable the majority of customers who agree with how the refund will be paid, to complete the process online in minutes."
The RTA's Bond Refund Web Service – including the new fast track option – offers a convenient and environmentally sustainable digital alternative to all parties signing a paper form and submitting it to the RTA for processing.
Ms Smith said in the minority of cases where parties disagree over how a refund will be paid, the options to formally dispute the proposed refund, and to request free dispute resolution from the RTA, have been integrated seamlessly into RTA Web Services. This minimises the administrative burden during what can be a stressful time for everyone involved.
"In addition to digitising the bond refund process, the new suite of RTA Web Services also includes a digital channel for customers to update their details," said Ms Smith.
"This will help ensure customers can easily provide the RTA with their current contact details and bank account information, enabling us to refund a bond at the end of a tenancy as quickly as possible and make the whole process run smoothly."
The RTA is continuing to develop additional Web Services – anticipated to launch by mid-2020 – which will provide dedicated online channels for general dispute resolution requests, changing of bond contributors, bond top-ups and more.
Resources to support RTA customers in requesting a bond refund online, including an overview of the Bond Refund Fast Track, responding to a fast track request, disputing a bond refund and updating their details are available on the RTA website. These include instructional quick guides, frequently asked questions (FAQs) and helpful videos.