15 Feb 2022
Image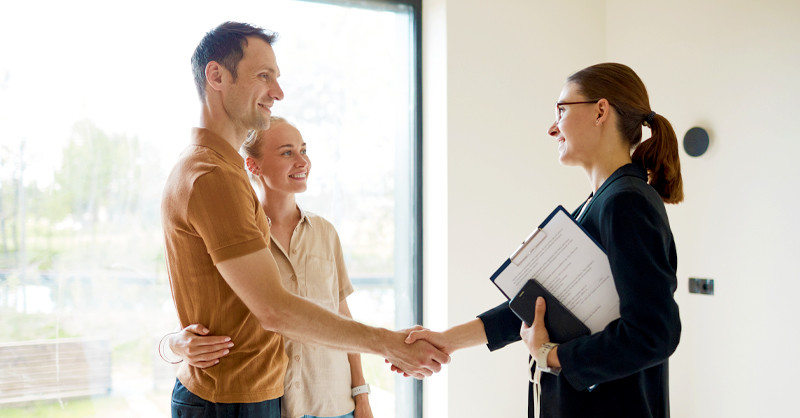 Watch the RTA Webinar: Everyday tenancy scenarios made easy which explores everyday scenarios that may impact you and your tenancy. It discusses the available options in each situation and the steps and processes involved. The webinar also gives you practical tools for resolving issues and finding solutions to maximise outcomes for all parties and gives tips on where you can find more resources and information.  
This practical session guides property managers, owners and tenants to be better informed on topics including: 
first time renters – what you need to know 
support for people experiencing domestic and family violence in a tenancy 
importance of an entry condition report 
investigations and compliance. 
Image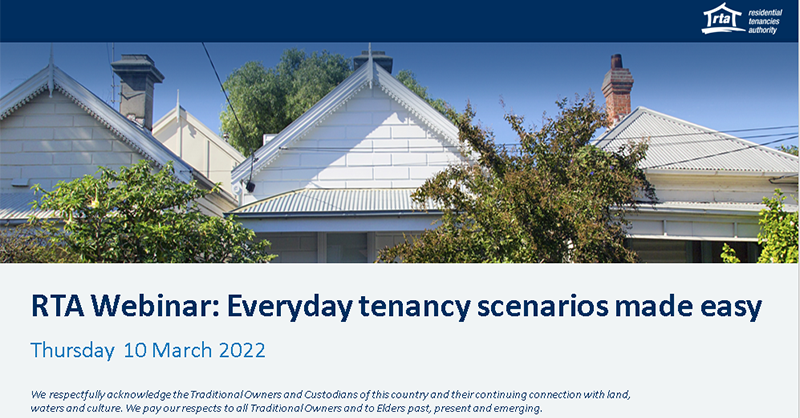 Interested in more? View all previous RTA webinars.
Original publication on 15 Feb 2022
Last updated on 16 May 2022
Note: While the RTA makes every reasonable effort to ensure that information on this website is accurate at the time of publication, changes in circumstances after publication may impact on the accuracy of material. This disclaimer is in addition to and does not limit the application of the Residential Tenancies Authority website disclaimer.