Image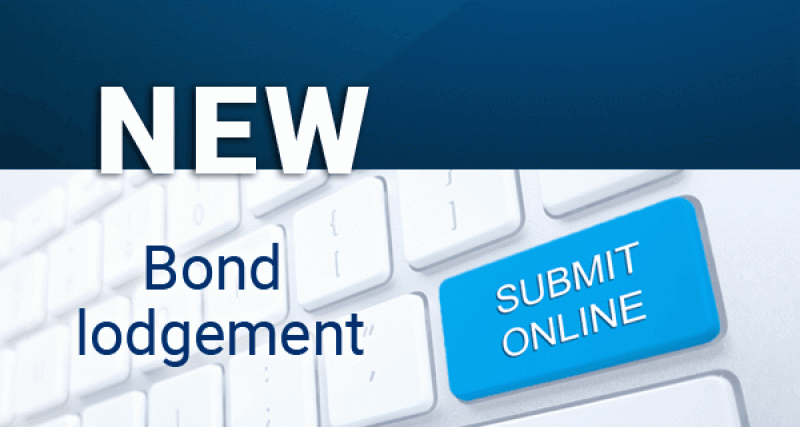 The RTA has launched a new digital product to the Queensland renting community, with tenants and property managers/owners now able to lodge and pay a single rental bond online using credit card, debit card or BPAY.
The new online Bond Lodgement kick-starts the RTA's digital transformation of products and services for the Queensland rental sector, making essential tenancy transactions faster and more convenient for customers.
RTA Chief Executive Officer Jennifer Smith said with more than one third of Queensland households renting and that number set to increase, the RTA was undertaking a staged release of online services and products to meet customers' evolving needs.
"The RTA's vision is that renting works for everyone and we want to make it as easy as possible for our customers in the Queensland rental sector to do business with us, and each other," Ms Smith said.
"Online forms provide our customers with the convenience and ease of transacting with us anywhere at any time, on any device.
"The online Bond Lodgement service is incredibly user-friendly to ensure a seamless, efficient customer experience."
Ms Smith said the online Bond Lodgement service allows a Queensland rental bond to be lodged and paid via a single, online transaction and includes a new electronic payment gateway for debit/credit card or BPAY rental bond payments.
"Feedback from the rental sector has influenced the look and feel of this new service – and the RTA is looking forward to developing further products to meet the needs of our customers over the coming months," said Ms Smith.
"The online Bond Lodgement service also follows the RTA's recent refresh of tenancy agreement documents to remove witness signature requirements, making it easier for everyone involved in a tenancy agreement to complete the necessary paperwork digitally."
Further information on the online Bond Lodgement service can be found on the Web Services page, including a video tutorial, Frequently Asked Questions (FAQs) and Quick guides for tenants and for property owners/managers.