Image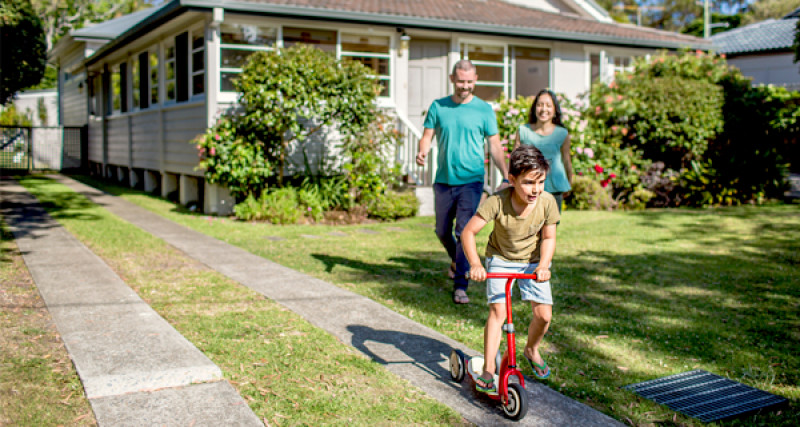 18 Dec 2019
18 December 2019
Love a summer project? We've put together five quick and easy checks that tenants and property owners/managers can do around their rental property during the Christmas break to help enjoy a safe and stress-free summer at home.
1. Check and clean fans and air conditioning systems
With hot and dry conditions continuing across the state, fans and air conditioning systems may have accumulated dirt and grime that reduce their efficiency. Now is a great opportunity for tenants to:
wipe dust off fan blades and clean air conditioner filters by following safety or cleaning instructions in the appliance manuals or guidelines
check fans and air conditioners for any damage, such as broken casings or frayed cords. Avoid using damaged appliances and report any maintenance or repair requests to your property owner/manager as soon as possible so a licensed contractor can be arranged to inspect or fix the appliance.
View more electrical safety tips for tenants and property owners/managers at the Electrical Safety Office's website.
2. Play it safe in and around the pool
If you have a pool on your rental property, it'll probably get a good workout over summer. Check your tenancy agreement for any special terms outlining specific instructions for pool maintenance, which goes beyond everyday maintenance such as cleaning leaves. Ensure adequate barriers and fencing are in place around the pool and remove any objects (such as furniture) that would allow children access.
All pools, whether permanent or portable, must comply with the pool safety standards and obtain all required building approvals and registration. Check with your local council for further information.
3. Be mindful of local water restrictions
With extreme weather expected to continue in the next few months, tenants and property owners/managers must observe any local water restrictions and be reasonable when it comes to maintaining lawns, gardens and trees. If water restrictions are not in place, circumstances outside a tenant's control may affect what is possible, and periods of extreme weather should be considered by all parties.
Practising water efficient behaviours inside and outside of your home is easy and can help you save on your next water bill. Read more on how to save water at home.
4. Get ready for when a natural disaster strikes
After a natural disaster (e.g. cyclone, severe storms, flooding, bushfires) property managers/owners and tenants should talk to each other as soon as possible to discuss the state of the property. If the property is unliveable or damaged, they will need to work out if any action needs to be taken. Our natural disaster fact sheet outlines your tenancy options if you or your property has been impacted by a natural disaster.
Understand your risks, make an emergency plan and access other helpful resources at Get Ready Queensland.
It's also a good time to check your insurance policies to remind yourself of what's covered, who to contact and how to make a claim.
5. Know your contacts for emergency repairs
Tenants, take a look at your tenancy agreement now to see if there is a nominated contact for emergency repairs. Keep these details somewhere you can access quickly, such as on your fridge or in your phone. Find out what's classified as an emergency repair via the RTA website.
Property owners/managers, confirm the availability of your tradespeople over the break early so you can be confident when reminding tenants of emergency repairers and processes. Confirming your office hours and preferred communication channels over the break could also help to reduce unexpected phone calls.
Remember, both tenants and the property owners/managers have responsibilities during a tenancy, and good communication is key to resolving any issues that may arise.
For more information on your tenancy rights and responsibilities, call the RTA's Contact Centre on 1300 366 311, which will operate during the holidays– excluding public holidays – from 8.30am to 5pm, Monday to Friday.
During the holiday period, you can also access RTA Web Services to complete important tenancy transactions for bond lodgements, bond refunds, bond disputes and updating your details.
The RTA wishes you a safe and happy holiday season and a fantastic start to a new decade.