6 Jun 2020
Image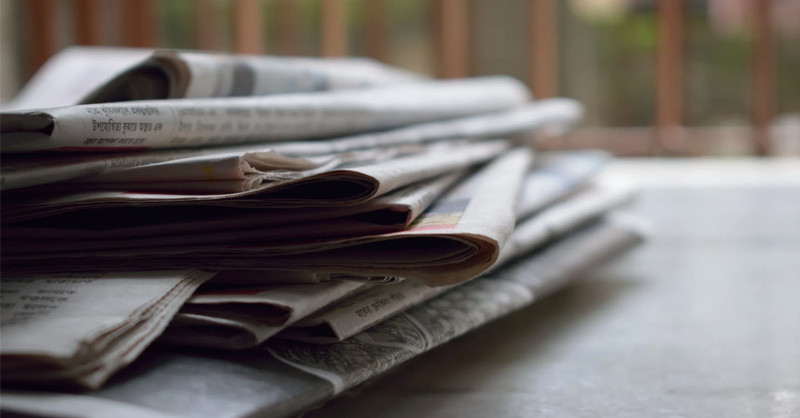 Today (6 June 2020) the Courier-Mail misreported that the Residential Tenancies Authority (RTA) had received 30,000 requests for dispute resolution.
The RTA can confirm that this 30,000 figure does not relate to disputes. Rather, it relates to the 28,042 calls we have received to our COVID-19 information hotline since late March from all parties – tenants, property owners and property managers – seeking tenancy information and support services during the pandemic.
The article made further reference to the major COVID-19 call topics, as outlined in the graph below. It is important to note that these call topics reflect the calls made from all parties to the RTA COVID-19 hotline, and are not limited to one customer group. 
The RTA's conciliation data does not indicate that tenants and landlords are "going to war". As of 29 May 2020, the RTA had conciliated 1281 disputes, 80% of which were successfully resolved thanks to tenants and property owners and managers listening, understanding and negotiating well together during the conciliation process.
As the state's independent statutory body that administers the Residential Tenancies and Rooming Accommodation Act 2008 (Qld), the RTA provides a number of tenancy information and support services that help parties to understand their tenancy rights and responsibilities under the Act.
The RTA thanks the Queensland renting community for doing their absolute best to work cooperatively and constructively together during these challenging times.
You can view our latest conciliation data from 29 May below. Previous data reports are available on the RTA News web page. The RTA will continue to publish its conciliation data weekly until further notice.
For tenancy information and support, visit rta.qld.gov.au or call us on 1300 366 311 Monday - Friday, 8.30am - 5pm, (excluding public holidays).
Media: Gemma Ward, gemma.ward@rta.qld.gov.au
**Latest RTA conciliation data from 29 May 2020
Image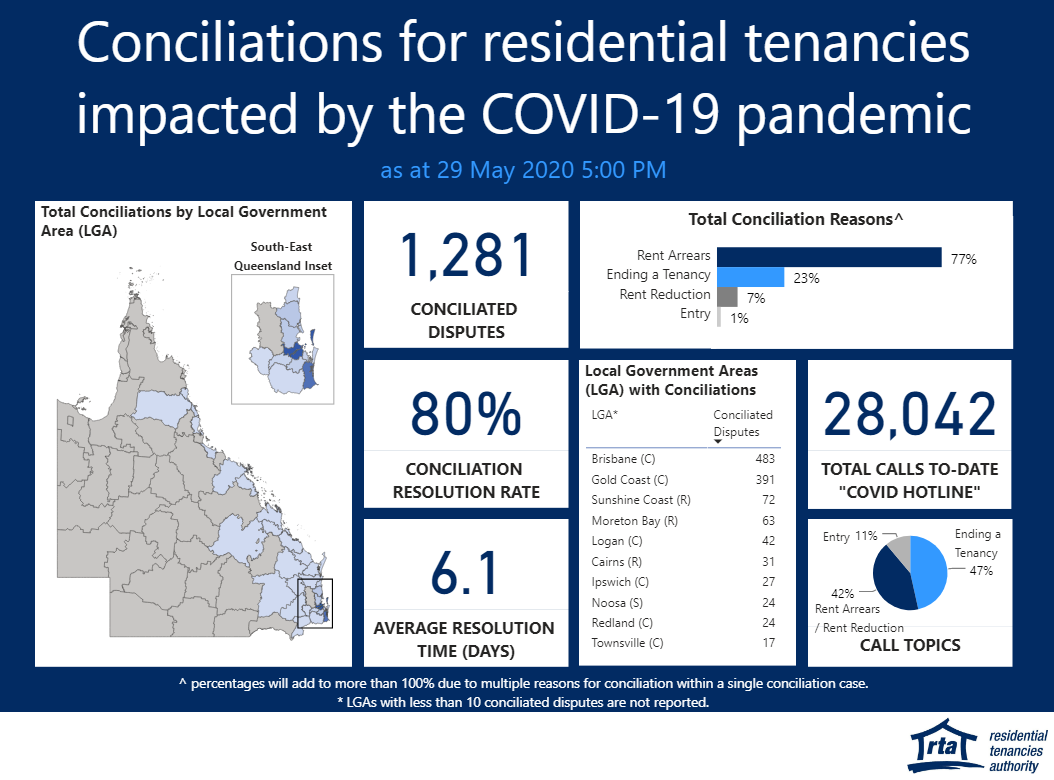 Image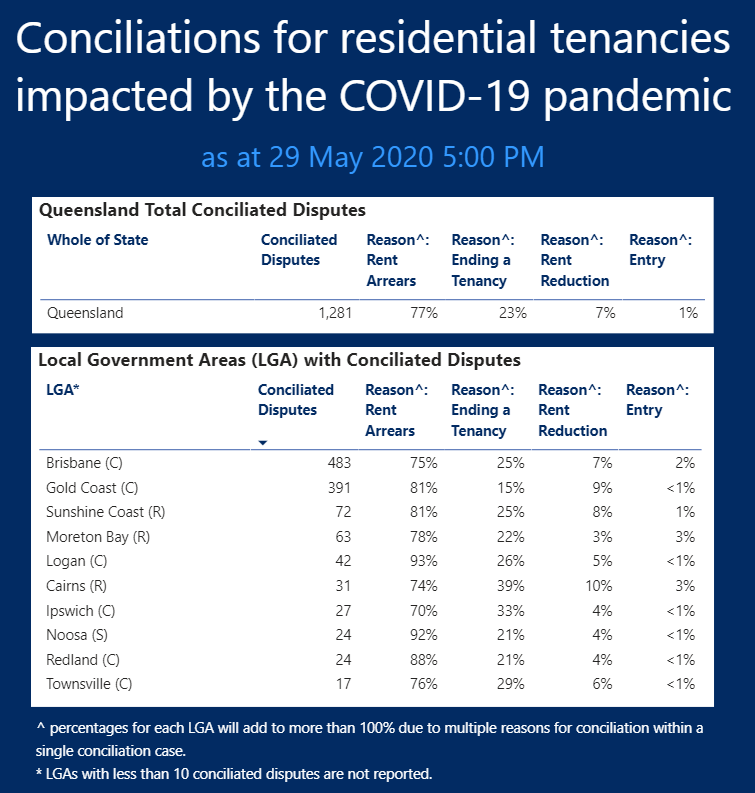 **Notes for readers
The data referenced in this article are correct as at 5pm on Friday 29 May 2020.
The RTA intends to publish COVID-19 tenancy statistics weekly until further notice.
As of 5pm on 29 May, the total number of COVID-19 conciliated disputes was 1281, with 1023 (80%) resolved and 258 (20%) unresolved.
The RTA is the Queensland Government statutory authority that administers the Residential Tenancies and Rooming Accommodation Act 2008 and works with all sector groups including tenants, property managers and owners, community and industry stakeholder groups and the Queensland Government.
On 29 March 2020, National Cabinet agreed that states and territories would implement a moratorium on evictions for residential tenancies in financial distress due to the impacts of COVID-19.
The temporary Queensland changes are effective during the COVID-19 emergency, which at this stage lasts until 31 December 2020.
Under the new temporary laws, tenants and property owners who are unable to reach an agreement together are required to undertake RTA conciliation for disputes relating to rent arrears.