24 Mar 2021
Image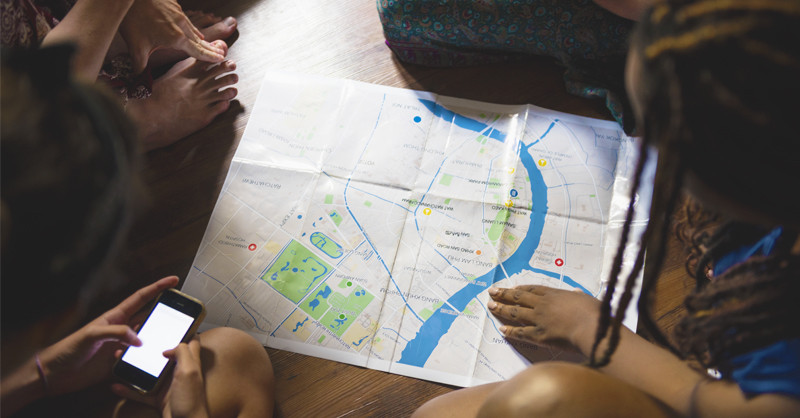 With low rental vacancy rates and a high demand for Queensland rentals, the Residential Tenancies Authority (RTA) has developed a webinar to provide practical tips for customers navigating a challenging rental market. This webinar will help all parties understand their rights and obligations at different stages of a tenancy, particularly around sourcing a rental property, rent payments and ending a tenancy.
It's important to note that the Residential Tenancies and Rooming Accommodation Act 2008 (the Act), administered by the RTA, does not cover the rental application process and the RTA does not regulate fluctuating market conditions.
Does a tenant need to see a rental property before signing the lease or agreement?
The RTA recommends tenants always inspect the property in-person before signing the tenancy agreement or paying any monies. Having a family member or friend inspect on their behalf, or coordinating with the property manager/owner for a virtual video inspection are also good alternatives.
Prospective tenants should do their research and remain vigilant when searching for their next rental property. Common scams can include online classified ads or social media posts from people pretending to be real property managers or owners. These scammers mislead tenants into paying deposits or bonds for rental properties that are sometimes fake or unavailable addresses. Learn more top tips to safeguard your rental property search. 
Before any agreement is signed or any monies are paid, a copy of the proposed tenancy agreement must be given to the prospective tenant, allowing them time to review the agreement including any special terms and ask questions before committing to the tenancy.
Is rent bidding allowed? 
Rent bidding is illegal. A rental property must be advertised at a fixed price and failing to do so is an offence. A property manager/owner must not advertise a rent range, put a property up for rent auction or ask for offers.
Can a prospective tenant offer to pay more than the advertised rent? 
Yes – a prospective tenant can offer more than the amount advertised and the property manager/owner may accept their offer, but the property manager/owner must not ask for offers or advise applicants that other prospective tenants have offered a higher rent.
Property managers/owners are encouraged to assess rental applicants based on merit instead of the amount of money on offer.  
Can a prospective tenant offer to pay three months' rent in advance? 
Maximum rent payments a property manager/owner can ask for or require from a tenant is outlined in the Act, which is two weeks' rent in advance for a periodic agreement, or one month's rent for a fixed term agreement. If the tenancy agreement requires a tenant to pay the rent fortnightly, they may be asked to pay up to a fortnights' rent in advance.
A prospective tenant can offer to pay more rent in advance and the property manager/owner can accept their offer. Find out more about your rights and responsibilities around rent payments. 
Property managers/owners should exercise caution when considering whether to accept considerable amounts of rent in advance, such as having 12 months' rent paid up front. Any arrangements for the rent to be paid in advance should be discussed, agreed and documented between the parties. This will also help avoid disputes if the tenancy ends earlier than expected.
Can the rent be increased during a tenancy? 
The Act specifies the requirements that must be met for a rent increase to occur, and also how often rent can be increased, which states: 
Tenancy agreements must state clearly that rent may be increased, with the amount of increase, the new total provided or how the increase will be calculated. 
Rent can only be increased if it has been 12 months since the last increase or since the start of the tenancy. 
Property managers/owners must give tenants a minimum of two months' notice in writing (or four weeks' notice for rooming accommodation), stating the new rent amount and the date the increase takes effect. 
Even when entering into a renewal tenancy agreement, it must still be at least 12 months since the last rent increase.
From July 1 2023 rent cannot be increased unless it has been at least 12 months since the current amount of rent became payable by the tenant. More frequent rent increases written into tenancy agreements prior to 1 July 2023 do not apply. The 12 month minimum period applies where at least one tenant's right to occupy the property continues, and whether or not there has been a change of property manager or owner.
Notice periods still apply in giving notice for an increase and can be done at any time, but the increase cannot come into effect until 12 months since the rent was last increased.
The Act does not specify how much rent can be increased by. The RTA encourages tenants and property managers/owners to discuss the proposed increase. If a tenant feels the rent increase is excessive, they should discuss this with the property manager/owner. If the tenants still feel it is excessive after the discussion, they must first accept and agree to the rent increase in order to dispute it through the RTA's free dispute resolution service. 
Get some practical tips and strategies for navigating tenancy conversations and resolving issues. 
Can an open house be conducted while tenants are living in the property?
Yes – however, the tenants must give written permission for the open house to be conducted at the premises for re-letting or an upcoming sale. The property manager/owner should also negotiate a suitable time that minimises disruption to the tenant's quiet enjoyment of the property. See other rules on open houses.
What if a tenant does not vacate after a Notice to leave has been issued? 
A tenancy agreement can only be ended in certain ways, such as when a fixed term agreement has ended and the correct notice has been given prior. If a tenant does not vacate the property after a Notice to leave has been issued and the notice period has expired, the property manager/owner can make an urgent application to the Queensland Civil and Administrative Tribunal (QCAT). 
If QCAT terminates a tenancy for a property owner, the tenant may have to pay compensation if the property owner has incurred a cost. These costs can include: 
compensation for the property owner's losses because the tenant didn't leave 
an occupation fee, similar to the amount of daily rent for each day the tenant stays in the property after the agreement has ended
any other costs QCAT deems reasonable. 
It is up to the parties to agree on compensation owed. A non-urgent application to the Tribunal for an order about compensation may be made. 
The RTA encourages tenants and property managers/owners to communicate early and negotiate resolutions if there are challenges for the parties in vacating a rental property. Any mutually agreed changes to the tenancy should be documented in writing for both parties' records. 
Support mechanisms for sustaining tenancies in the private rental market are available through the Department of Communities and Housing. 
Original publication on 24 Mar 2021
Last updated on 01 Jul 2023
Note: While the RTA makes every reasonable effort to ensure that information on this website is accurate at the time of publication, changes in circumstances after publication may impact on the accuracy of material. This disclaimer is in addition to and does not limit the application of the Residential Tenancies Authority website disclaimer.