21 Oct 2021
Image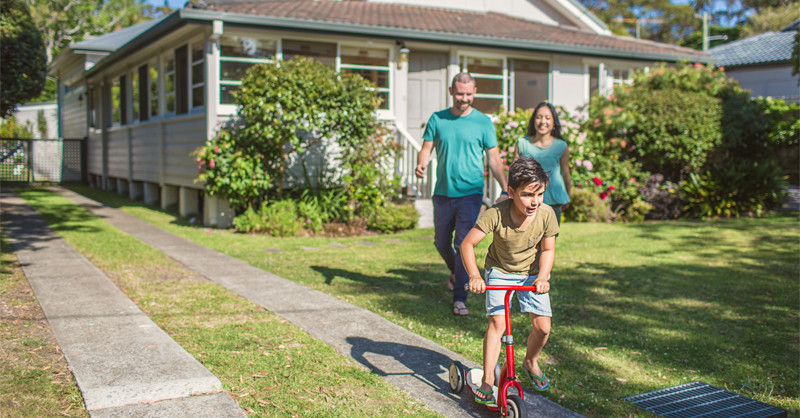 Rental law changes around ending tenancies, renting with pets and the introduction of repair orders commenced on 1 October 2022.
The Queensland Government's Housing Legislation Amendment Bill 2021 (HLA Bill) was passed by Parliament on Thursday 14 October and became law on Wednesday 20 October 2021. 
The RTA has commenced administering Queensland's new tenancy legislation and will continue to work with the Queensland Government and the Queensland renting community to ensure everyone has access to timely, accurate and impartial information, resources and education about the changes to residential tenancy laws. 
What is changing and when?
While the new tenancy legislation has been made law, it's important to remember that not all changes commence immediately.  
The first change to be introduced is to provide options for people experiencing domestic and family violence to end a tenancy, which commenced on 20 October 2021.  
The remaining rental reforms will be implemented in phases over a three-year period to ensure the sector has sufficient time to prepare for, understand and adopt the changes, including: 
frameworks for all parties to negotiate renting with pets
will commence on proclamation on a date yet to be set
changes to approved reasons to end a tenancy
will commence on proclamation on a date yet to be set
minimum housing standards
due to commence for new tenancy arrangements from 1 September 2023 and all tenancies from 1 September 2024 
The HLA Bill amended the Residential Tenancies and Rooming Accommodation Act 2008 and Residential Tenancies and Rooming Accommodation Regulation 2009. 
It also amended the Residential Tenancies and Rooming Accommodation (COVID-19 Emergency Response) Regulation 2020, which has had its domestic and family violence provisions repealed as similar provisions are now incorporated in the new RTRA Act. The other three COVID-19 arrangements for residential tenancies will continue until 30 April 2022. 
We strongly encourage Queensland tenants and property owners/managers to subscribe to RTA News to stay up to date on the latest announcements. 
Learn more about these changes and what they mean for your tenancy rights and responsibilities on our rental reforms web page. 
New and updated RTA forms from 20 October 2021 
In line with these legislative changes, the RTA has updated a number of general tenancy and rooming accommodation forms. Please ensure you download and use these latest versions. 
| RTA forms (general tenancies and rooming accommodation) | What's changed? |
| --- | --- |
| Refund of rental bond (Form 4) | Updated to educate on availability of new Form 4a  |
| Bond refund for persons experiencing domestic and family violence (Form 4a) | New form developed for all interested parties to use when requesting a rental bond refund due to a tenancy/residency interest ending on grounds of experiencing domestic and family violence  |
| Notice to leave (Form 12) | Updated and removed educational reference to expired COVID-19 changes for minimum notice periods |
| Notice to leave (Form R12) | Updated and removed educational reference to expired COVID-19 changes for minimum notice period |
| Notice of intention to leave (Form 13) | Updated to educate on availability of new Form 20 and removed reference to repealed COVID-19 changes for domestic and family violence  |
| Notice of intention to leave (Form R13) | Updated to educate on availability of new Form R20 and removed reference to repealed COVID-19 changes for domestic and family violence |
| Dispute resolution request (Form 16) | Updated to reference new Form 20, R20 in item 10  |
| Pocket guide for tenants - houses and units (Form 17a) | Updated to educate on availability of new Form 20 and new domestic and family violence provisions  |
| Pocket guide for tenants - caravan parks (Form 17b) | Updated to educate on availability of new Form 20 and new domestic and family violence provisions |
| Notice ending tenancy interest (domestic and family violence) (Form 20) | New approved form developed as required under the Housing Legislation Amendment Bill |
| Notice ending residency interest (domestic and family violence) (Form R20) | New approved form developed as required under the Housing Legislation Amendment Bill |
| Domestic and family violence report | Updated form to reflect new requirements under the Housing Legislation Amendment Bill and removed references to domestic and family violence provisions repealed from COVID-19 regulations |
| Continuing interest notice  | New notice developed to support managing parties with meeting their responsibility to inform all remaining tenants/residents for the same residential tenancy or rooming accommodation agreement no earlier than 7 days and no later than 14 days after a vacating tenant/resident's interest in the agreement ends on the grounds of domestic and family violence  |
| Domestic and family violence notice ending tenancy    | Removed from use due to domestic and family violence provisions repealed from COVID-19 regulations  |
| Domestic and family violence notice ending residency  | Removed from use due to domestic and family violence provisions repealed from COVID-19 regulations  |