28 Oct 2021
Image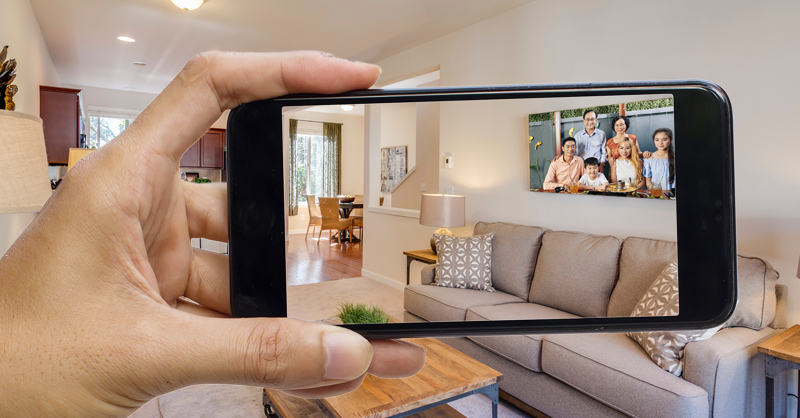 At different stages of a tenancy, a property manager/owner or prospective buyer/tenant may want to take photos inside and outside of the rental property for various reasons, such as to advertise a property for sale or re-let, or during inspections for records and documentation.  
To assist all parties in understanding what to consider when taking photos in a rental property, the Residential Tenancies Authority (RTA) has published two new fact sheets for tenants/residents and for property managers/owners. 
The fact sheets provide guidance on how to comply with tenancy and privacy legislation and outline tips for how to prevent and resolve issues around photography in a rental property.  
The RTA encourages property manager/owners to inform the tenant if and when photos are to be taken during a tenancy, outline the intended purpose of the photos, where the photos will be published and how the photos will be used and stored securely. 
Taking photos for advertising a rental property 
When a property is being advertised for sale or to be re-let, part of the promotion strategy may include taking photos or videos of the internal and/or external parts of the premises. 
Under Queensland tenancy laws, property managers/owners (or their sales representative) must have written permission from a tenant before using photographs that display their belongings, which may include furniture, appliances, vehicles, personal items and family photos. Note that the act of tenants allowing a photographer to enter their home cannot be considered as consent for photographs to be used. 
Property managers/owners (or their sales representative) and tenants are encouraged to talk about any concerns and work together to find agreeable solutions. Both parties should consider the other's perspective: the tenant's privacy and quiet enjoyment of their home should be respected, and property managers/owners may need to take photos for advertising the property or during a routine inspection. 
Photography during an open house or a private viewing 
Prospective buyers or tenants attending an open house or a private viewing should be made aware that the tenant is still living in the property. As a common courtesy, they should always check with the occupants first and avoid the assumption that they can take their own photos of the rental property. 
If possible, tenants and property managers/owners should discuss what they are comfortable with ahead of time. It is best to establish ground rules and agree on some guidelines to manage requests around photography from prospective buyers and tenants. Some questions to consider may include: 
Could prospective buyers or tenants be referred back to the photos used in the advertising or promotion of the property? 
Could identifying features or personal belongings of the occupant be moved temporarily for the inspection or open house if photos of a certain area are requested? 
How will the agreed guidelines be communicated to prospective buyers or tenants? 
Remember rules around obtaining a tenant's permission, allowing quiet enjoyment and providing adequate notice still apply for entering the rental premises and conducting an open house.  
Photography during routine inspections 
Routine inspections are carried out during a tenancy to ensure the property is well cared for by the tenant and provides an opportunity for the property manager/owner to check for any repair, maintenance or health and safety issues. 
It is not uncommon for property managers/owners to take a few photos as part of their routine inspection reporting process, particularly if there are maintenance items or damage to address, or when a significant breach has been identified.   
Property managers/owners should inform the tenant of their reporting process. Tenants should also raise any concerns with the property manager/owner prior to the inspection.  
Image

Frequently asked questions about taking photos in a rental property 
What timeframe do property owners/managers need to give the tenant for entering to take photos? 
There are no specific guidelines about gaining entry to take photos in a rental property. The property manager/owner or sale representative may consider obtaining the tenant's permission by way of mutual agreement to enter. If photos are taken as part of a routine inspection, then the rules of entry for a routine inspection apply and the tenant should be informed of the photography ahead of the inspection. 
Can a tenant stop a property manager/owner from taking photos of the rental property? 
Property manager/owners (or sales representatives) should communicate openly the reason for the photos and how they will be used. Each situation is different and should be considered on a case-by-case basis. 
If the property is to be advertised using photos showing the tenant's possessions, written permission to use such photos must be sought from the tenant. 
If photos are taken as part of reporting maintenance or property issues during a tenancy, this is a fairly common practice. The photos can be used as records only and may also assist with obtaining quotes from tradespeople. 
To protect the privacy and security of the tenant, photos that would identify a tenant whether through their possessions, furniture, family photos, or vehicle registration/type, should be first discussed directly between the tenant and the property manager/owner. 
Property managers/owners should have processes in place in relation to the secure collection, storage and use of personal information, including photographs. 
If you are unable to resolve the matter directly, the RTA's free dispute resolution service may be able to help. 
What images would be suitable if the tenant does not provide consent for photos showing their possessions to be used? 
External images showing the front and rear of the rental property that does not include vehicles or items identifying the tenant may be deemed suitable. Internal photos may include the kitchen, dining, bathrooms, or living area where there are no identifying features such as family photos, personal possessions, furniture or appliances.  
Property managers/owners and tenants should talk with each other and work together to find suitable solutions to the situation. Remember, maintaining privacy is key when photos are involved, so it is best for both parties to work together to address any concerns openly and efficiently.
Image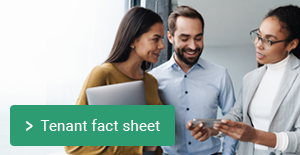 Image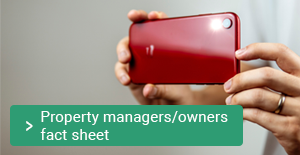 Original publication on 28 Oct 2021
Last updated on 28 Oct 2021
Note: While the RTA makes every reasonable effort to ensure that information on this website is accurate at the time of publication, changes in circumstances after publication may impact on the accuracy of material. This disclaimer is in addition to and does not limit the application of the Residential Tenancies Authority website disclaimer.