6 Dec 2021
Image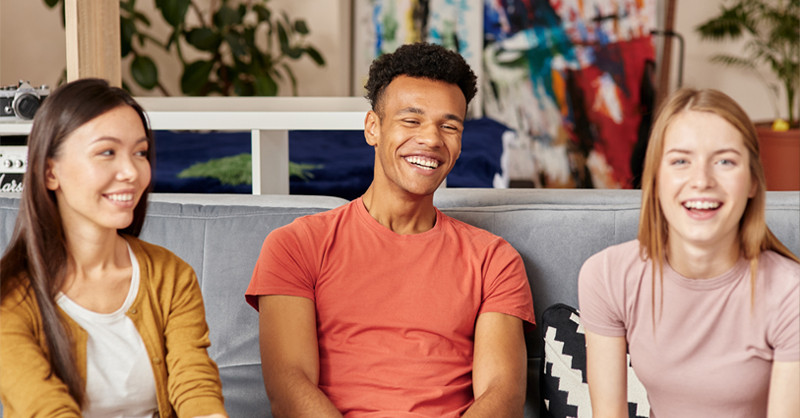 As Universities, TAFEs and other tertiary education providers finalise preparations for the 2022 academic year, Queensland is expecting an increase of international and domestic students. Whether students are renting in purpose-built student accommodation, sharing a house with others or going it alone in a unit, it's important they understand their tenancy rights and responsibilities.  
For some students, this may be their first time away from home and renting on their own, or their first time in Australia. Students are encouraged to read their agreement and ask questions to clarify expectations before they sign, and be aware that they should receive a receipt for any money they pay.  
Providing students with information and education upfront can help pave the way for a smooth tenancy. Our student information page gives a overview of things to be mindful of at each stage of a tenancy.
Not every tenancy is the same. Whether it is covered under a general tenancy agreement or rooming accommodation provisions, it's important that students understand what is included. For example, does electricity need to be connected, or do they need to pay for water? Students also need to understand there are other rules they may have to follow, such as body corporate by-laws if they rent a unit or townhouse, or house rules in rooming accommodation.   
Tenants and residents' responsibilities include: 
paying rent on time 
keeping the place clean and tidy and not causing damage 
considering their neighbours, for example, by keeping noise/music to a limit 
telling the owner or manager about any repairs needed 
complying with the terms of their agreement 
Tenants and residents should also expect that their property manager/owner will also adhere to their responsibilities which include: 
providing a secure property or room 
giving notice prior to any entry 
carrying out repairs and maintenance 
complying with the terms of their agreement 
To help students understand their rights and responsibilities, the RTA has helpful resources that can be shared with tenants, including: 
Tenants can also lodge their own bond directly with the RTA using the RTA Bond Lodgement Web Service. Having a copy of their agreement handy to start the process is recommended. Tenants using RTA Web Services will be required to verify their identity through the secure QGov platform with 100 points of Australian or state-issued identification. In 2021, the primary documents for QGov's identity verification process expanded to include an Australia visa or a Certificate of Australian citizenship. 
The RTA encourages property managers/owners to take the time upfront to talk directly with their student tenants and share helpful information and education to ensure the tenancy starts off on the right foot. Newly arrived international students may not be familiar with the suburb or area, or where to get help.   
Remember, English may not a first language for many international students and renting in Queensland may be very different to their home country, so property managers/owners should be culturally aware. It's also a good idea to encourage tenants from overseas to be prepared for potential storms, cyclones, floods and bushfires by watching the RTA's Get ready for storm season webinar. 
The RTA is here to help everyone involved in a tenancy. More information on tenancy rights and responsibilities can be found on the RTA website. 
Original publication on 06 Dec 2021
Last updated on 30 Jan 2023
Note: While the RTA makes every reasonable effort to ensure that information on this website is accurate at the time of publication, changes in circumstances after publication may impact on the accuracy of material. This disclaimer is in addition to and does not limit the application of the Residential Tenancies Authority website disclaimer.