15 Feb 2022
Image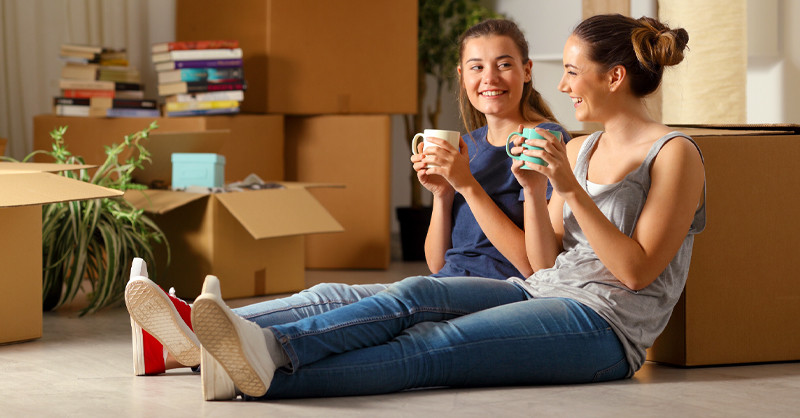 The Residential Tenancies Authority (RTA) has released a suite of new resources to help students and first-time renters in Queensland.
Many students move out of home for the first time when they start their tertiary studies and for international students, this may also mark their first time in Australia.
The RTA's Renting 101 for Queensland Students campaign aims to educate new renters about their rights and responsibilities as a tenant in Queensland.
Campaign resources include:
a dedicated RTA student page, which walks customers through the four stages of the tenancy cycle – before renting, starting a tenancy, during a tenancy, and ending a tenancy
an episode of the RTA's Talking Tenancies podcast, providing tips specifically for student renters.
Students can also access the previously released webinar Renting for students webinar series which provides in-depth information about navigating each step of the rental process.
Here are our top tips to get a tenancy off to a strong start for students renting in Queensland:
Before you select your new home, make sure the rental property you're considering fits within your budget, location and lifestyle needs.
When you're ready to sign a lease or tenancy agreement, be certain about how much the rent is and whether it includes extras like electricity, water and internet, or if these costs will be on top of your weekly rent.
Review the tenancy agreement and make sure you and everyone else on the lease understands what is expected before you sign. A tenancy agreement is a legally binding document so you need to be comfortable with the terms you're agreeing to.
If you're looking to rent a unit or townhouse, you may also be subject to the property's by-laws. Similarly, if you're in rooming accommodation you may be subject to house rules. Make sure you've reviewed and understood any by-laws or house rules before you sign the lease.
Some tenancy agreements have special terms. These can cover a range of topics, such as your right to have pets on the property, rules in relation to smoking and car parking arrangements. If you're uncomfortable or unsure about any of the special terms, ask the property manager/owner for clarification or try to negotiate a change.
Visit RTA student page for more in-depth information about how to navigate each stage of the rental cycle.  
For more on renting as a student, you can also see our previous article about preparing new students for arrival in the Queensland rental market.   
Original publication on 15 Feb 2022
Last updated on 30 Jan 2023
Note: While the RTA makes every reasonable effort to ensure that information on this website is accurate at the time of publication, changes in circumstances after publication may impact on the accuracy of material. This disclaimer is in addition to and does not limit the application of the Residential Tenancies Authority website disclaimer.