18 May 2022
Image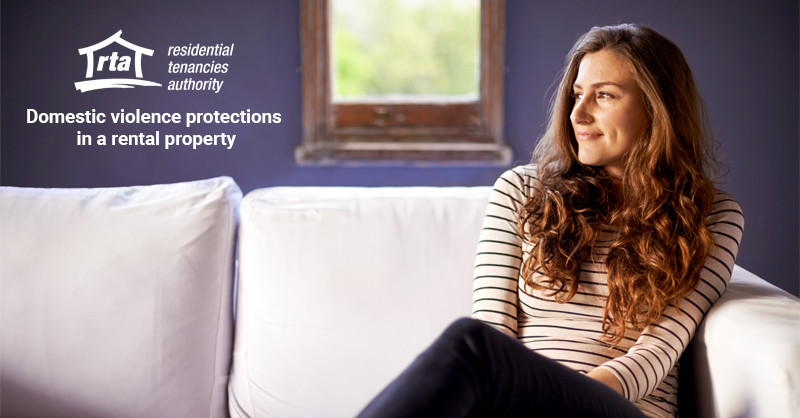 Domestic and Family Violence Prevention Month – what happens if DFV occurs in a rental?  
May is Domestic and Family Violence (DFV) Prevention Month in Queensland and the RTA has resources to support the sector around what to do if DFV occurs in a rental. 
The Queensland Government introduced protections for renters experiencing DFV in October 2021 under the Housing Legislation Amendment Act 2021 (HLA Act). These protections allow tenants/residents experiencing DFV to end their tenancy quickly or remain in the property safely.  
What can tenants do if they are experiencing DFV?   
Tenants/residents experiencing DFV can end their interest in the tenancy and leave the property or take certain measures to ensure they can stay in the rental safely.  
It's important to note that a person who experiences DFV in a rental property has rights, even if they are not named on the tenancy agreement.  
If the tenant/resident chooses to end their interest in the tenancy, they: 
If the tenant chooses to stay in the property, they:  
can change the locks or access codes without the lessor's consent to protect their safety, and 
provide the property manager/owner with a copy of the new keys or access codes, unless deemed unnecessary by property manager/owner or as ordered by the Tribunal.  
If a resident in rooming accommodation requests a change of locks due to DFV, the provider/manager must action this for the safety of the resident. The provider/manager cannot give anyone else access to the room without the resident's agreement or a justifiable reason. 
What processes need to be followed if a tenant/resident is experiencing DFV?  
The process will differ depending on whether the tenant/resident experiencing DFV wants to remain in the property or end their interest in the tenancy.
The RTA has a created a series of helpful flow charts to outline the different pathways that tenants/residents and property manager/owners can take in a DFV situation:  
What other RTA resources are available in relation to DFV in rental properties? 
Additional supporting resources to help customers understand the options and processes for people experiencing DFV in a rental property can be found: 
Original publication on 18 May 2022
Last updated on 19 May 2022
Note: While the RTA makes every reasonable effort to ensure that information on this website is accurate at the time of publication, changes in circumstances after publication may impact on the accuracy of material. This disclaimer is in addition to and does not limit the application of the Residential Tenancies Authority website disclaimer.