Image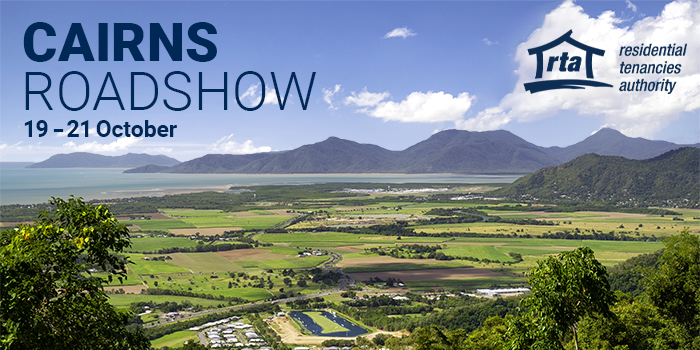 The Residential Tenancy Authority (RTA) will deliver free, in-person tenancy information sessions for property owners and property managers in the Cairns region on 19 October 2021.
Experienced RTA staff will provide tailored information to help you:
understand and clarify your rights and responsibilities under current tenancy laws
learn about proposed changes to Queensland's rental laws
find out how to make the most of our support services and Web Services for essential bond and tenancy transactions
learn more about the RTA's investigations and compliance role
have your questions answered to help you manage tenancies and prevent disputes.
These sessions will be held at the Novotel Cairns Oasis Resort, 122 Lake Street, Cairns.
Registrations are now closed.
For more information, please contact the RTA events team.
You can access further tenancy information and education materials – including past webinars and podcasts.
You can also subscribe to receive the latest news and events from the RTA direct to your inbox.