10 Dec 2020
Image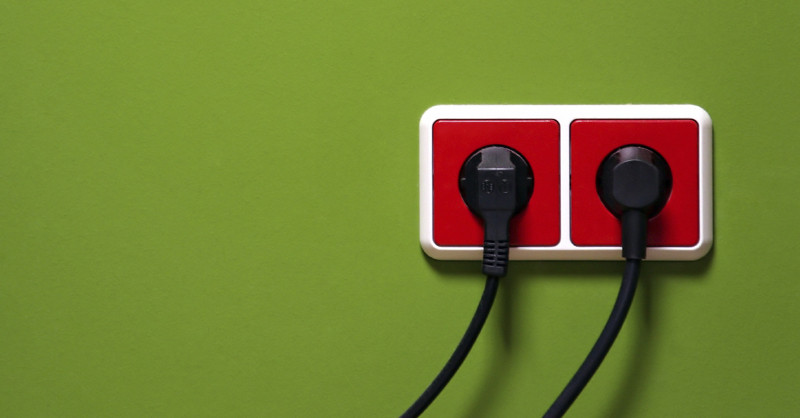 Under Queensland laws, both property owners and tenants have responsibilities for the electrical safety in a rental property. 
The Residential Tenancies Authority (RTA) is working with the Electrical Safety Office (ESO) to provide critical information to the Queensland renting community. 
Watch our latest webinar below for several important electrical safety tips for tenants and property owners. 
Under the Residential Tenancies and Rooming Accommodation Act 2008 (the Act), property owners must ensure that the property is not in breach of any health and safety laws, including the Electrical Safety Act 2002, at the start of the tenancy.  
They must also continue to maintain the property and any inclusions, as well as undertake any necessary repairs in a timely manner to protect the safety of their tenants and investments. 
ESO Principal Advisor Electrical Safety Michael Thompson reminded the Queensland renting community that electrical safety must always remain a priority. 
"The Electrical Safety Act 2002 places duties on property owners who rent out their properties, and on tenants for their own safety and the safety of others," Mr Thompson said. 
"Domestic rental properties must have a safety switch fitted to power point circuits at a minimum, and switches should be regularly tested, either by the property owner/manager or by the tenant using the test button." 
Tenants should not ignore tingles or shocks from metal fittings such as a tap. These shocks are serious and tenants should contact their electricity provider immediately. If the shocks are from fixed appliances such as air conditioners or ovens, the equipment should no longer be used with the property owner/manager contacted.  
"Unsafe or dangerous wiring or equipment can be fatal. Electrical work must only be performed by a licensed electrical contractor," Mr Thompson said. 
"Do-it-yourself (DIY) work is dangerous, illegal and will void insurance." 
All unsafe or dangerous electrical wiring, equipment and incidents, including unlicensed electrical work, shocks and tingles should be reported immediately. 
Safety switches 
Safety switches protect people from electric shock, while circuit breakers protect equipment and cabling. First-time tenants or owners will learn where they can find a safety switch, how to test a safety switch and when to test it. It's important all parties are informed and know what to do to keep your home safe. 
Compliance 
All power point circuits in rental properties must have a safety switch attached. To check or test safety switches, or to carry out repairs on the rental property, owners/managers need to give tenants 24 hours' notice and a Form 9 Entry Notice stating who is entering and when.   
Whether you are a tenant or a property owner/manager, failure to comply with the Electrical Safety Act 2002 can result in significant fines or even imprisonment for conduct that recklessly exposes someone to a risk of injury or death. 
Emergency repairs 
The RTRA Act defines what is deemed to be an emergency repair. This includes a dangerous electrical fault or a fault or damage that makes the premises unsafe or insecure. Tenants are encouraged to report any faults or repairs as soon as possible. 
More information 
Visit the Electrical Safety Office website for more information including downloadable guides on electrical safety in rental properties for property owners and tenants.  
The RTA is here to make renting work for everyone. Find out more about your rights and responsibilities for repairs and maintenance in a rental property.  
Original publication on 10 Dec 2020
Last updated on 24 Aug 2021
Note: While the RTA makes every reasonable effort to ensure that information on this website is accurate at the time of publication, changes in circumstances after publication may impact on the accuracy of material. This disclaimer is in addition to and does not limit the application of the Residential Tenancies Authority website disclaimer.